Amsterdam Festivals at your Fingertips, using the Party with a Local app
The Netherlands is festival country and Amsterdam is its capital. The Amsterdam festival scene is vibrant and there are always multiple festivals running every weekend of the summer. From food festivals to techno festivals, there is something for everyone.
How to find the best ones? Via the Party with a Local app!
Through the app, you can explore the upcoming festivals and find people who are interested in the same festivals.
Join the party - download the app today!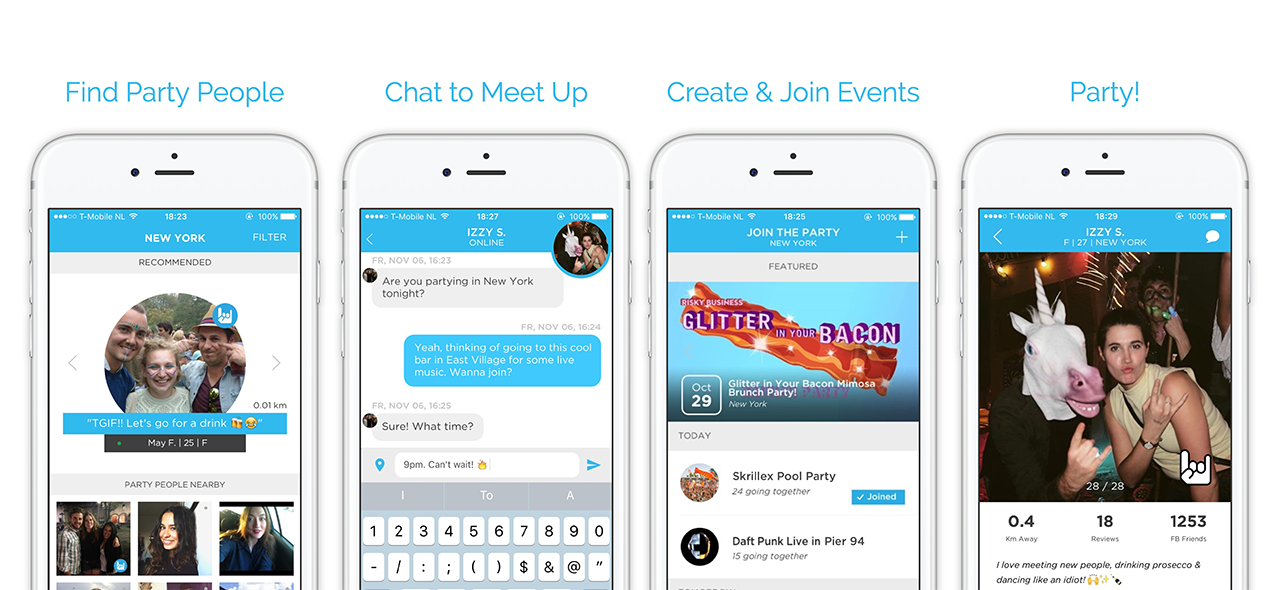 Testimonial
Kate
I was on a festival tour across Europe and I couldn't have done it without Party with a Local. Too many good times to count!