How to find the best parties in Amsterdam?
Are you a solo traveler looking to find the best parties and events in Amsterdam? You're in luck - Amsterdam is one of the best places to party… on earth!
You can find great nightlife in Amsterdam no matter your taste. The home of the legendary Amsterdam Dance Event has no shortage of DJs, electronic and techno events happening every night of the week. There's also plenty of live music, rock, jazz and great bars for cocktails, or craft beer, boat parties, rooftop parties, the list goes on.
But how to keep up with the best events happening in Amsterdam? Party with a Local has an app that helps you find the best parties through the locals who live there.
Get the app.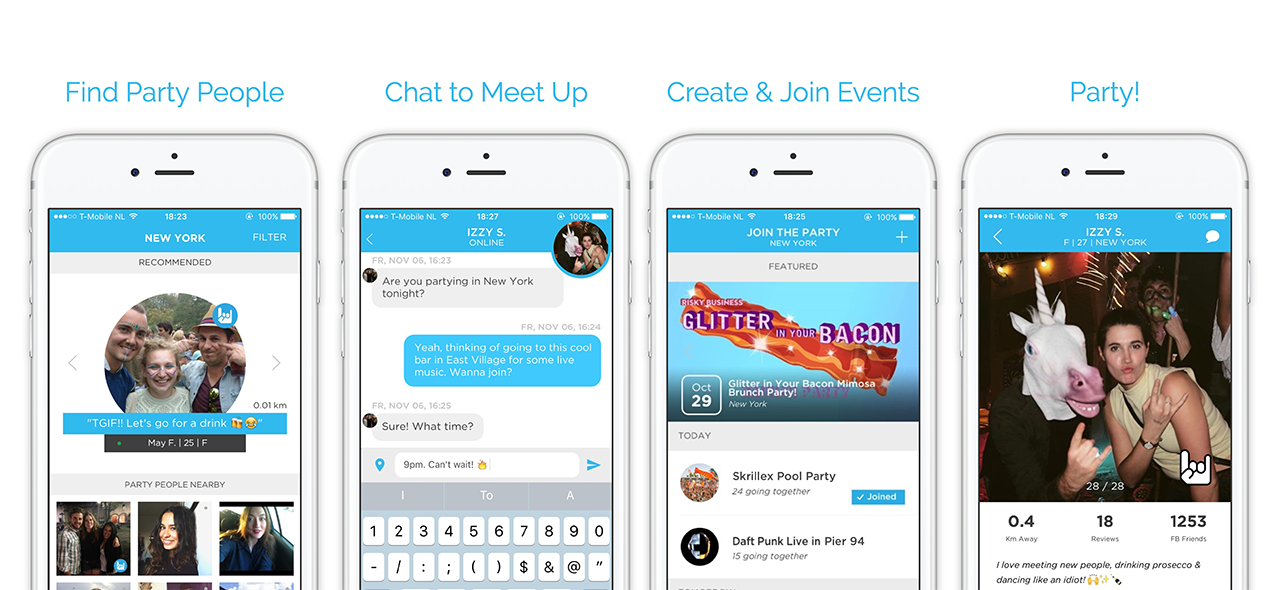 Testimonial
Renata
Renata traveled to Amsterdam for a long weekend solo and ended up having the best weekend of her life at events with people she met via Party with a Local.